Die Cutting Company Since 1979
Founded in 1979 by Jim Ruch, a Mechanical Engineer, Hi-Tech Products is now the most advanced manufacturer of precision die-cut components.  Hi-Tech Products operates multiple die cutting locations in the USA and Mexico to serve our global customers' converting, assembly, and packaging needs.
Hi-Tech products is a die cutting company providing converting services to the medical, electronic, automotive, aerospace, and military industries. All cleanroom die cutting and clean room converting services are performed in certified cleanrooms in FDA registered facilities.
Hi-Tech Product's Factories in the US and Mexico provide American engineered quality at offshore pricing. Hi-Tech Products is FDA registered, ISO 13485:2016 and ISO 9001:2015 certified.
Hi-Tech Products is also a CTPAT Partner making importing from our factory in Mexico fast, efficient, and reliable.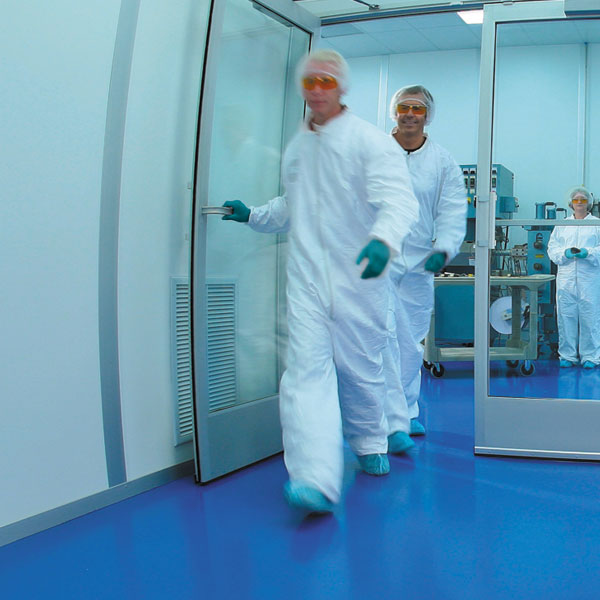 Hi-Tech Products is Engineered to perform!
Employees are compensated based on performance.  Calls are returned immediately, and prices never increase unless the cost of raw materials go up!
Die Cutting Company Lowers Costs Through Better Engineering
Hi-Tech products will help you select the best material for your precision die cutting application and refine your design to make it easy to manufacture, utilizing the most efficient & effective process.
Hi-Tech Products Timeline
1979
Hi-Tech is founded by Jim Ruch, a mechanical engineer
1979
1990 Hi-Tech builds custom one of a kind rotary presses
1982
Hi-Tech builds its first Cleanroom for medical components
1995
Jeff Ruch named President
2004
Custom Built Press for Tight Tolerance Rotary Rewind Slitting
2005
First Certified Class 100,000 Cleanroom
2006
Amparo Medical Technologies, Inc started by Jeff Ruch
2006
Opened facilities in Tijuana, Mexico
2006
Low Cost Packaging & Assembly - Mexico
2007
Pad Printing / Silkscreen Printing
2008
Hi-Tech adds Corona Treatment
2009
Acquired first servo press
2009
Inline Heat Seal & Cold Seal Pouching
2009
Island Placement with Electronic Registration
2011
Certified Clean Room opened in Mexico
2012
60" Laminator / Sheeter w/ tension control
2015
Established Dry-room capability
2019
Precision Laser Cutting - Mexico
2020
Hi-Tech adds new 16" Servo Press
2020
Hi-Tech adds 8th Servo Press / operating in multiple certified cleanrooms
Today
Hi-tech has over 40 rotary presses, including 8 servo machines up to 24" wide operating in multiple Certified Class 100,000 Cleanrooms in both the USA & Mexico