Clean room converting services & clean room die cutting available in certified cleanrooms.
Hi-Tech has over 20,000 sq ft of certified cleanrooms in both our US and Mexico facilities.
USA – Over 8 servo-controlled presses operating in approximately 10,000 sq ft of Class 8 certified cleanrooms in a total plant footage of 40,000 sq ft.
MEXICO – Packaging, assembly and labor intense processes in approximately 20,000 sq ft of both certified cleanrooms, and white rooms in a total plant footage of 50,000 sq ft.
Dry Rooms (Tijuana Mexico).
Hi-Tech performs all cleanroom die cutting and clean room converting services in certified cleanrooms in FDA registered facilities.
Precision Die Cutting Since 1979
Hi-Tech's Factories in the US and Mexico provide American engineered quality at offshore pricing. Hi-Tech Products is FDA registered, ISO 13485:2016, and ISO 9001:2015 certified. Over 200 highly skilled employees perform every type of converting process on any flexible substrate.
Hi-Tech's experienced Engineering staff will help you select the optimum manufacturing process to meet your die cutting and converting projects unique requirements.
Hi-Tech Products has the clean room converting services to meet your contract manufacturing requirements.
Click on these cleanroom converting services for more details:
Cleanroom Die Cutting & Cleanroom Converting Services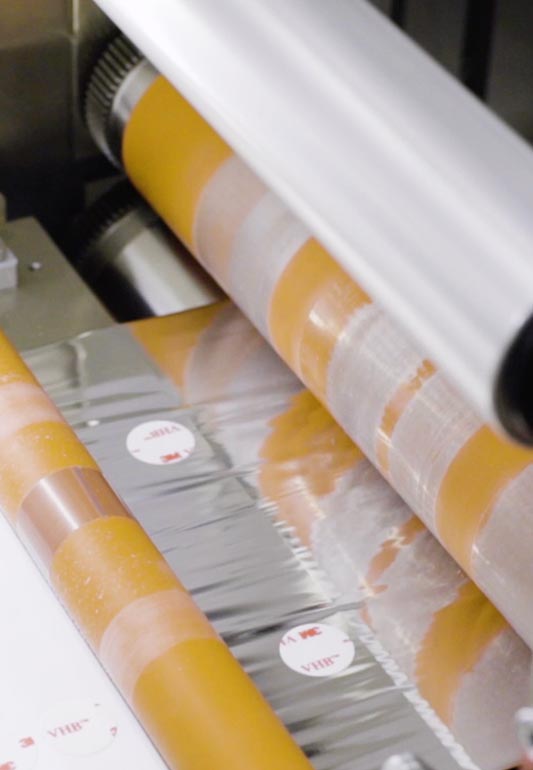 Contact us today – Hi Tech Products has the rotary die cutting capabilities and assembly services to ensure a precision product every time.