Rotary Die Cutting and Contract Manufacturing
Hi-Tech Products has over 30 rotary die cutting presses, including 8 state of the art servo presses with up to 14 stations and capable of handling widths up to 24" wide. Our rotary die cutting servo presses are in certified cleanrooms and capable of island placement with electronic registration and inline heat seal pouching. Hi-Tech is capable of building one-of-a-kind presses if needed to meet your unique requirements.
Industries Served:
Every converting capability in certified cleanrooms
The fastest and most efficient die cutting process.
Make sure to determine the correct type of die cutting process and choose the best converting company to produce your product. Hi-Tech Products can assess your project needs and use the most cost effective die cutting process that will produce the highest quality product. Hi-Tech Product's factories in the US and Mexico provide American engineered quality at offshore pricing. Hi-Tech Products is FDA registered, ISO 13485:2016, and ISO 9001:2015 certified. Hi-Tech is also a 3M Preferred Converter, enabling us to supply any raw material required at the most competitive pricing for any die cutting project. Whether your project calls for rotary die cutting, flatbed die cutting, or precision laser cutting, we have every capability and process available at our facilities, and all can be performed in certified clean rooms.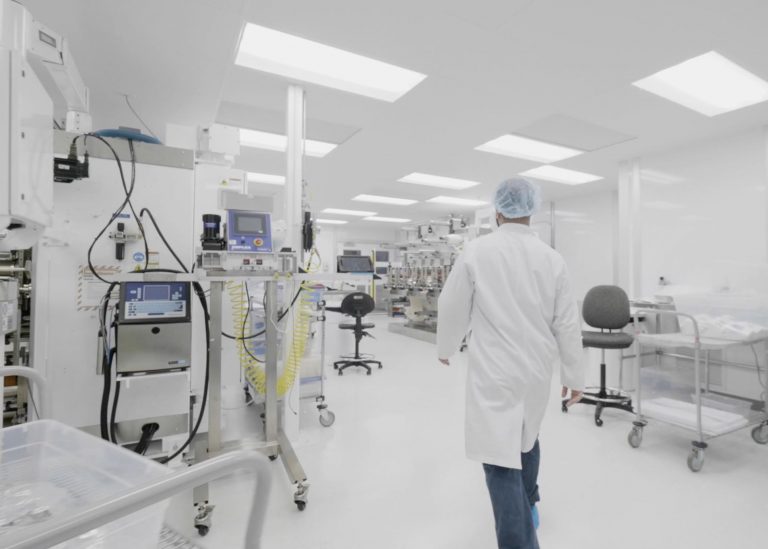 Hi Quality Die-Cutting / Converting
FDA registered, ISO 13485:2016 and ISO 9001:2015 certified
3M Preferred Converter
Certified clean rooms