Adhesive Backing Cards for Lateral Flow Assays
High Performance
Short Lead Times
Lower Cost

Custom-Formulated Adhesive for Lateral Flow Backing Cards
Hi-tech products manufactures HT-187, a high quality, competitively-priced acrylic pressure sensitive adhesive for IVD backing cards. HT-187 is specifically engineered for in vitro test strips and lateral flow devices. This custom formulated adhesive is compatible with all types of membranes, wicking material, conjugated pads and filter media. HT-187 is identical to GL-187. HT-187 is widely used in both the US and International markets for lateral flow backing card manufacturing.
Benefits of Hi-Tech Products HT-187
IVD Backing Card Adhesive
Medical grade solvent-free acrylic adhesive
Thin, firm, and low outgassing
Formulated for sustained contact with human skin.  Assessed by an independent bio-medical laboratory following ISO-10993 guidelines for skin contact properties.
Manufactured with 2 PET Liners. Typical IVD Backing Card Glues have a single Paper Liner, which generate paper particulate on cut edges
Consistent in thickness.  Cut edges are much cleaner with PET Liners. Thickness variability inherent to Paper (pulp)  Based Liners
Consistent coatings. Coating inconsistencies are inherent in Paper Based Liners
Low residue chemical activity (inert)
Good adhesion to a wide range of surfaces
Excellent cohesive strength
Sterilizable by all methods including gamma, ETO, autoclave and e-Beam.
2 Year Shelf Life
Product is US Sourced ; lead time is 2-4 weeks. (Competitive Products are 16-24 weeks minimum due to Europe and Asia logistical Issues)
With minimal Forecast, lead time from Placement of Orders to shipment of Finished Product can be as low as 1-3 weeks.
Hi-Tech Products – Precision Die Cutting Since 1979
Our Factories in the US and Mexico provide American engineered quality at offshore pricing. Hi-Tech Products is FDA registered, ISO 13485:2016, and ISO 9001:2015 certified. Over 200 highly skilled employees perform every type of converting process on any flexible substrate.
Hi-Tech's experienced Engineering staff will help you select the optimum manufacturing process to meet your die cutting and converting projects unique requirements.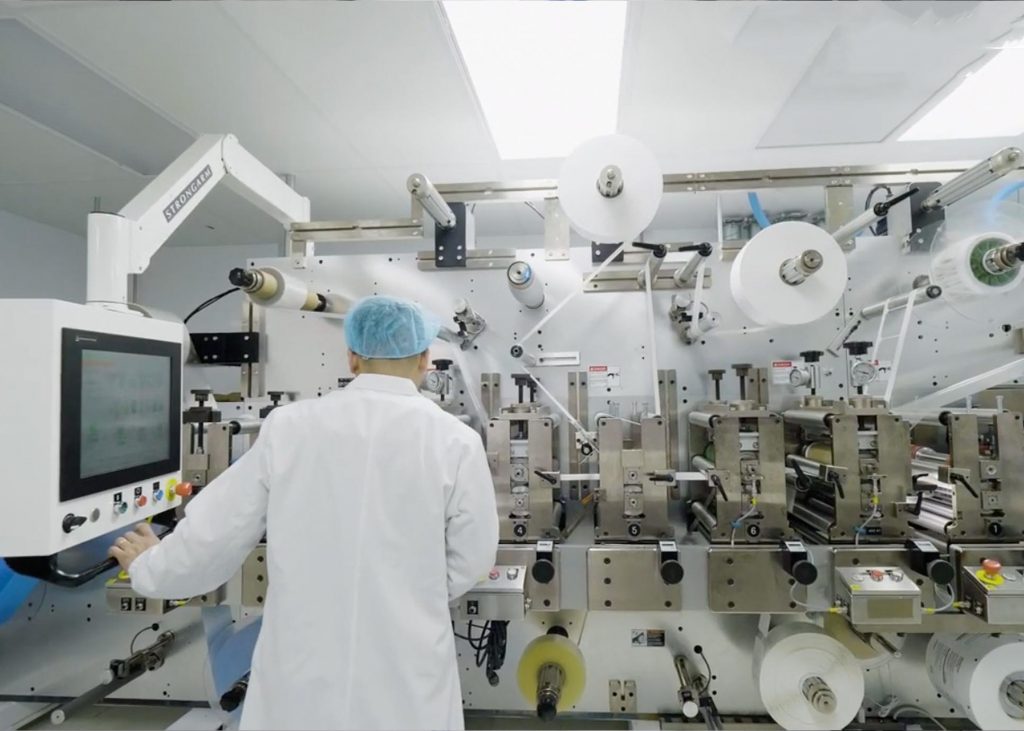 Contact us about your lateral flow backing card needs.